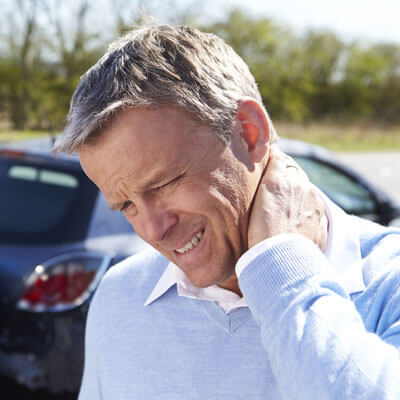 Auto Injury Chiropractic in Midland
Have you or someone you know been in an auto accident? From experience we've seen many people think they were okay at first but then start experiencing pain, stiffness and discomfort that they didn't have before the accident.
There are a wide range of injuries resulting from a auto accident such as whiplash, neck pain, back pain that can benefit from chiropractic care. If you have been in an auto accident your in good hands.
Dr. Golightley has helped thousands of auto accident victims recover from their injuries and get back to living their lives. You have a choice where you receive treatment for your injuries and deserve quality care.
Auto Accident Pain Expert
Call us today to take the first step toward getting the relief you are seeking. We are here to answer any of your questions or concerns. If you don't have health insurance and are concerned about how to pay for your care most auto insurance covers one hundred percent of your treatment.
CONTACT US »
Auto Accident Chiropractor Midland, Odessa, Stanton TX | (432) 262-6524